Our Consultants
Advisors and experts in niche and complex areas
We have working relationships with many experts in niche and complex areas and are confident that we can find a solution to most problems.
KELLY BROCKLEHURST
Kelly is a barrister and former Royal Marine and UKSF officer. Kelly re-qualified as a barrister on leaving the armed forces and has subsequently developed a wealth of experience and understanding in the mitigation and management of both legal and operational risk for government agencies and global commercial organisations.  Having worked in the private sector as in-house counsel and also in the criminal, regulatory, and international law jurisdictions, he is ideally placed to help clients devise the holistic and commercially-focussed solutions necessary to build resilience and manage reputation in high-risk environments. More recently Kelly has been instructed by the Crown Prosecution Service as independent counsel in the prosecution of a number of high-profile terrorism cases in the UK. You can contact Kelly through our main office number: + 44 20 3875 7422.
SINEAD KEENAN
Sinead is a solicitor specialising in employment law. She has acted for clients (including FTSE 100 companies and SMEs) in defending employment tribunal claims covering a wide range of issues such as discrimination, unfair dismissal, whistleblowing and equal pay. She regularly advises clients on day to day employment matters including disciplinaries, sickness absence, performance management and employee rights as well as advising on redundancy situations and TUPE.  Sinead also drafts and negotiates employment contracts, settlement agreements and employment law policies and provides employment law support on corporate and commercial transactions. Sinead trained with a magic circle firm in London before moving to the North West and working for a national law firm for 6 years.  Sinead also has in-house experience after undertaking a client secondment with an international airline. You can contact Sinead through our main office number: + 44 20 3875 7422.
ALAN DONOHUE
Alan Donohue is a US lawyer who has extensive experience in the core skills of Proelium Law.  Alan has significant experience providing legal advice to the private security industry, NGOs and businesses operating in challenging environments, both in-country and from the US legal perspective. His experience includes providing advice in such diverse geographical locations as Iraq, Lebanon, Afghanistan, Somalia, Mozambique, Kenya, Nigeria, Tanzania, Uganda and the UAE. He was for many years Vice President of Legal affairs to the Constellis Group and General Counsel to the Cohort Group/Edinburgh International. More recently he has been General Counsel to Reed International.  Alan acutely understands the complexity and interaction of both host nation laws, US laws and extra territorial application of US law. He brings a wealth of knowledge concerning compliance related to US DoS's Directorate of Defense Trade Controls; internal development and implementation of various international standards; procuring and maintenance of US security licences and tax. Corporate registrations, licensing of defense articles, and liaising with host country governments for the countries mentioned. Alan has spoken at the United Nations and was the US security companies representative to the International Code of Conduct Association (ICOCA), located in Geneva, Switzerland.                                                 Contact Alan directly: adonohue@proeliumlaw.com or US cell: 603-410-7482. 
CAROLINE DAVIS 
After a successful career selling land and airborne communications systems within the Defence, Aerospace and Security markets – Caroline was called to the Bar in 2006 as a Barrister of England and Wales. Whilst working in-house for QinetiQ, Caroline cross qualified to practice as a Solicitor in 2009.  Since 2009, Caroline has worked in-house providing advice for small all the way to listed sized companies who trade internationally within the land and airborne communications markets. Her experience includes both within a senior management team and as head of functional teams advising on contracts, compliance, legal and export activities. Caroline brings a broad spectrum of experience and knowledge after working in-house using her strong commercial capability managing teams and working internationally. Contact Caroline through our main office number: + 44 20 3875 7422.
Israa Almusawi 
Israa is a qualified lawyer in Iraq and is a member of the Iraqi Bar Association. Israa is an experienced legal practitioner with a particular specialty in commercial cases and matters relating to foreign companies. She provides expertise and is a legal advisor to international companies operating and registered in Iraq. Among her numerous responsibilities is advising corporates on Iraqi legal issues, contracts both commercial and employment, liaising with governmental ministries and other institution on legal matters. Israa also specialises in Civil Law, Personal Status and Sharia Law. Besides her native Arabic language, Israa is also a fluent English speaker and is a member of the Iraqi Translators' Association. Contact Israa through our main office number: 020 3875 7422 or directly: ialmusawi@proeliumlaw.com. 
DR. JERRY THOMAS CB DSO
Jerry Thomas retired from the Royal Marines in May 2012 following a career that spanned nearly 37 years. He commanded operationally at all levels from rifle troop to 3 Commando Brigade and Commander Task Force Helmand. He also spent 10 years working in military intelligence at various levels including his last appointment as Assistant Chief of Defence Staff (Intelligence Capability), responsible for Defence's specialist intelligence collection and analysis activities. After joining the retired list in 2012, Jerry continued to represent the Corps and chair its principal charity until late 2015. In parallel, he advised and presented on intelligence, security and leadership for several commercial and academic organisations. He also gained a PhD in Strategy and Security from the University of Exeter and a MLitt in Terrorism Studies from the University of St Andrews. He is a member of Chatham House. Jerry acts as our Special Projects Director where he brings his significant experience to bear when needed. Contact Jerry through our main office number: + 44 20 3875 7422.
MARTIN TOBIN
Martin left the British military in 2014 following a career spanning 28 years, 22 of which were with UKSF. Starting in the ranks and being awarded a rare UKSF commission, Martin brings a wealth of knowledge of global high risk and complex environments over the past 3 decades. More recently he has been a senior advisor to one of the world's largest nuclear energy companies. Martin is ideally placed to advise all manner of companies on their business resilience and risk, as he has a proven track record both commercially and in government in planning and change management. Contact Martin through our main office number: + 44 20 3875 7422.
RUPERT PULVERTAFT OBE
Rupert Pulvertaft left the Royal Marines after 29 years' service in 2015 during which he accrued considerable international operational, planning and diplomatic experience in both the Middle East and Europe.  This included senior level strategic engagement at head of state and ministerial level, the whole underpinned by fluent French and working Arabic. Since leaving the Royal Marines his portfolio has expanded to include the delivery of internationally focussed projects for a number of clients in the areas of Security Needs Analysis, Rule of Law and CVE. You can contact Rupert through our main office number: + 44 20 3875 7422.
DR. WADHAH AL SAFI  
Dr. Al Safi is our Iraq-based legal consultant. He is a qualified lawyer in Iraq and an experienced legal practitioner with a particular specialty in commercial cases and matters relating to foreign companies. He provides expertise and is a legal advisor to several international companies operating and registered in Iraq. Additionally, Dr. Al Safi is experienced in the field of "Trade Marks" being licensed by the Iraq Supreme Judicial Council and by the Companies Registration Department – Ministry of Trade, as a Company Registration Agent in Iraq. As a geologist, he also has experience in the area of oil marketing and maintains relations with the oil sector in Iraq. His experience in oil related matters combined with his legal experience as a lawyer ideally places him to advice many clients wishing to do business in Iraq. Besides his native Arabic language, Dr. Al Safi is also a fluent English speaker. (Click here for an Arabic version.) You can contact Dr Al Safi directly on walsafi@proeliumlaw.com or through our main office number: + 44 20 3875 7422.
BARRY ET HARRIS MBE
Barry is our technical consultant in the fields of communications and technology. He combines significant specialist Electro Optical (EO) surveillance operational experience with a 23-year military career including specialist technical training in communications systems, surveillance technology, and electronic warfare. He is recognised as an expert in EO surveillance and border security operations. Barry is a member of RUSI, SPIE the Chartered Institute of Marketing (CIM) and has been awarded a Mention in Dispatches (MiD), Queens Commendation for Valuable Service (QCVS), and Most Excellent Order of the British Empire (MBE) for his achievements. He provides clients the wisdom gained from extensive commercial engineering and management experience in his specialities gained in complex environments and high-risk jurisdictions worldwide. You can contact Barry through our main office number: + 44 20 3875 7422.
RON OSBORNE
Ron comes to us from the international energy related industry (oil & gas and power generation/distribution).   Originally an engineer (a Chartered Mechanical Engineer with B.Sc., C.Eng., M.I.Mech.E.), Ron gained considerable experience in the design, construction, maintenance and rehabilitation of complex energy related capital plant and was the Project Manager for several international projects relating thereto after which he became the Business Development Manager and then Commercial Manager of businesses executing such projects.  Ron then converted to a legal adviser and has a Postgraduate Diploma in Law ("law conversion") from Kingston University, a Postgraduate Diploma in Commercial Law from Northumbria University and a Master of Laws (LLM) in Business Law (International) from De Montfort University.  Ron has that rare and invaluable combination of technical, commercial and legal knowledge and has 30 years experience of drafting, negotiating, forming, administrating and closing out complex transnational commercial contracts and associated legal agreements, including drafting, negotiating and settling claims, defences, counterclaims and settlement agreements.  Contact Ron through our main office number: + 44 20 3875 7422.
MARTIN CARTWRIGHT
Martin Cartwright is an experienced civil law and criminal law investigator with over 20 years experience.  Martin gained significant experience whilst serving with both the Royal Military Police and Metropolitan Police Service during which he conducted and managed numerous criminal investigations including major crimes. After leaving the police, Martin continued his career focusing on civil law investigations both in the UK and overseas. He has recently acted for Proelium Law on investigations in UK and Afghanistan utilising his extensive experience of evidence gathering to support a significant civil litigation case. In 2016 was appointed as a board member of the UK Chapter of the Association of Certified Fraud Examiners (ACFE) serving for 2 years. You can contact Martin directly on mcartwright@proeliumlaw.com or our main office number +44 20 3875 7422.
Contact us to discuss your requirements and how we can help
Read our latest news & articles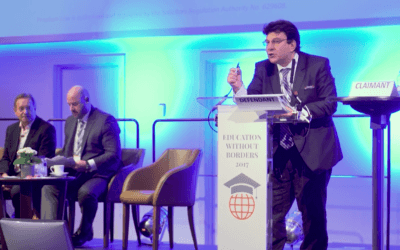 Proelium Law was asked to carry out a mock trial at Education Without Borders 2017, demonstrating the likely approach by a claimant's law firm should a claim for negligence against an organisation reach court.
read more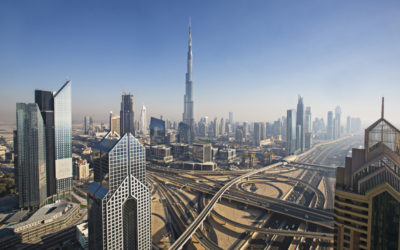 Cultural differences between people in a company, or between the employees of two companies working together in a joint venture, can create difficulties in terms of communication, teamwork, motivation, or coordination, and the impact on performance can be significant.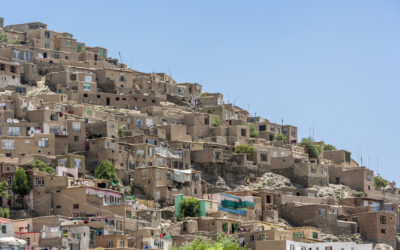 David Frend, barrister and consultant for Proelium Law has been featured in this month IN magazine and has given 7 tips for setting up a new venture in Afghanistan.
read more