Proelium Law teams with Harrison Clark Rickerbys on legal projects
We are delighted to announce that we have entered into a co-operation agreement with Top 100 law firm Harrison Clark Rickerbys.
The venture will combine our experience of working in high risk jurisdictions, with the manpower and the existing Defence and Security expertise at the 400 strong Harrison Clark Rickerbys, on specific legal projects.
As many of you know, Proelium Law was founded by Richard Stephens and Adrian Powell.
Richard Stephens, served as a member of the British Forces (Royal Marines) for 23 years, during which time he led commando units on operations, was a Whitehall-based strategic planner for UK government and commanded a special forces regiment, concurrently engaged with priority tasks on 6 continents.
As the legal partner in Proelium Law, director Adrian Powell has extensive experience of working on legal issues in high risk jurisdictions with governments and commercial organisations. Since 2006 he has spent the majority of his time in Iraq and Afghanistan and latterly worked on a significant project focusing on Syria.
Harrison Clark Rickerbys is the merger of long established law firms, Harrison Clark and Rickerbys – its roots go back to 1796 and it is listed as First Tier in the prestigious legal directories Legal 500 and Chambers & Partners and is Lexcel accredited, the Law Society's rating for excellence in client care and practice management.
Headed up by Richard Morgan, Harrison Clark Rickerbys' Defence and Security Team provide a full suite of legal services to both business and private clients, advising firms who operate locally, nationally and internationally, supplying a vast range of defence and security related goods and services.
Commenting Richard Morgan said,
'While we have considerable experience in the defence and security sector, supporting both businesses and individuals, we are delighted to be working with Proelium Law. Richard Stephens' knowledge and experience puts him among the top military talent in the United Kingdom; combine that with Adrian's first-hand knowledge of practising law in high risk jurisdictions and Proelium Law offers a formidable package. We know that our clients will be very interested in their expertise and we look forward to working with them.'
In response, our co founder Richard Stephens said,
'As a start-up law firm we are very pleased to be able to work so closely with a large and reputable firm such as Harrison Clark Rickerbys. When a specific need for one of our clients is identified, working together will enable us to offer a wealth of different legal services, whilst allowing us to concentrate on what we do best, navigating the sometimes murky waters of high risk and post conflict jurisdictions. Having served in many war zones across the world in both legal and military roles, Adrian and I can give first-hand advice to our clients on a wide variety of subjects from local laws and customs to political tensions and gathering 'on the ground' intelligence. Our job is to help UK businesses trade safely and effectively in foreign lands and we are looking forward to working with our colleagues at Harrison Clark Rickerbys to make that happen.'
Contact details:
If you'd like further information, or to discuss working with us, you can get in touch via our Contact Us page
Read our latest news & articles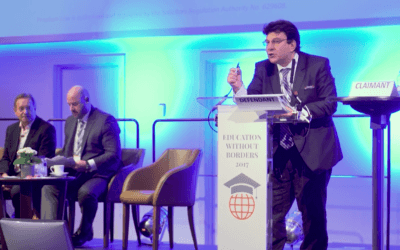 Proelium Law was asked to carry out a mock trial at Education Without Borders 2017, demonstrating the likely approach by a claimant's law firm should a claim for negligence against an organisation reach court.
read more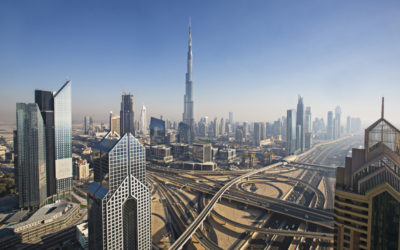 Cultural differences between people in a company, or between the employees of two companies working together in a joint venture, can create difficulties in terms of communication, teamwork, motivation, or coordination, and the impact on performance can be significant.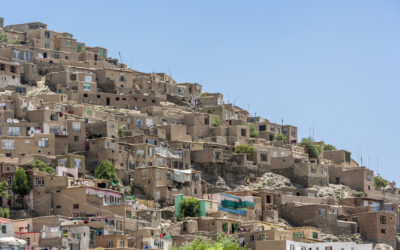 David Frend, barrister and consultant for Proelium Law has been featured in this month IN magazine and has given 7 tips for setting up a new venture in Afghanistan.
read more