Useful Links and Websites
Sources of helpful information
The links below are provided as potentially useful sources of information.  Note that they do not form any sort of legal advice, however. Get in touch with us if you want to discuss any of the information these sites provide.
Intelligence Online
This is an online subscription based magazine available here. It is very informative on all aspects of current developments in the defence industry.
The Financial Action Task Force
The Financial Action Task Force – FATF. On their website their objectives are listed as 'to set standards and promote effective implementation of legal, regulatory and operational measures for combating money laundering, terrorist financing and other related threats to the integrity of the international financial system'. A recent publication outlines 57 High risk and non-cooperative jurisdictions. Very useful information if you want to understand how a country is viewed from a money laundering, bribery or terrorist financing perspective.
World Finance
World Finance is a 'bi-monthly print and online magazine providing comprehensive coverage and analysis of the financial industry, international business and the global economy'. You are likely to find financial information about the country you are want to, or already doing business in. For instance, a country's access to global financial markets would be a key consideration if you were thinking of a joint venture.
The Law Society of England and Wales
The Law Society of England and Wales who are the independent professional body for solicitors offers an all in one place helpful resource for sanctions and high risk jurisdictions.
KR Magazine
A fascinating publication is the KR Magazine. This online kidnap and ransom focused publication should be a regularly visited site for health and safety and risk managers for all organisations who operate in complex and high risk jurisdictions. Duty of care is only an increasing factor for all such organisations and kidnap and ransom a key consideration.
Map of Global Hotspots
So, where are the high risk and complex jurisdictions? A useful and interactive map of hotspots (and not just places to be wary of) is printed here by Telegraph Travel. In addition, and a bit more detail, is a map produced by NYA International here.
The International Code of Conduct Association
If you are intending to work in risky places, and think you will need security, the International Code of Conduct Association is a good place to start looking at what you should expect from private security providers. Beyond that, you can look for a security provider in many places, and the website Security in Complex Environments Group – SCEG, is as good a place as any. SCEG is broadly focused on UK companies, but if you want a US one, then there are numerous references to them on the internet.
Maritime Insight
Piracy remains a problem in many places. A recent general update provided by Maritime Insight is available here.
NICE guidelines for PTSD 
PTSD remains a real risk within the industries we interact with. It is also wildly misunderstood. Some helpful guidelines are here.
International standards for travel risk 
If you send staff, students or any other individual or group abroad , especially into high risk or complex environments, you should consider the standards outlined through PAS 3000:2016.
Report the Abuse 
Report the Abuse is an association which helps to prevent and report sexual violence against humanitarian workers and to ensure that protection from sexual violence extends comprehensively throughout organisations to international and national staff. You can access their website by clicking here. 
Contact us to discuss your requirements and how we can help
Read our latest news & articles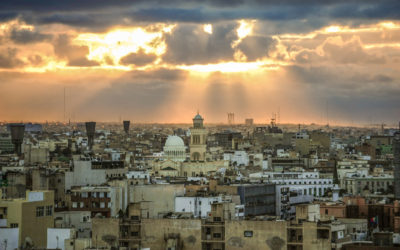 The UN envoy for Libya, Ghassan Salame, reported to the UN Security Council in October 2017 on the ongoing reconciliation process between Libya's competing General National Congress and the House of Representatives. 
read more