Useful Links and Websites
Sources of helpful information
The links below are provided as potentially useful sources of information.  Note that they do not form any sort of legal advice, however. Get in touch with us if you want to discuss any of the information these sites provide.
Intelligence Online
This is an online subscription based magazine available here. It is very informative on all aspects of current developments in the defence industry.
The Financial Action Task Force
The Financial Action Task Force – FATF. On their website their objectives are listed as 'to set standards and promote effective implementation of legal, regulatory and operational measures for combating money laundering, terrorist financing and other related threats to the integrity of the international financial system'. A recent publication outlines 57 High risk and non-cooperative jurisdictions. Very useful information if you want to understand how a country is viewed from a money laundering, bribery or terrorist financing perspective.
World Finance
World Finance is a 'bi-monthly print and online magazine providing comprehensive coverage and analysis of the financial industry, international business and the global economy'. You are likely to find financial information about the country you are want to, or already doing business in. For instance, a country's access to global financial markets would be a key consideration if you were thinking of a joint venture.
The Law Society of England and Wales
The Law Society of England and Wales who are the independent professional body for solicitors offers an all in one place helpful resource for sanctions and high risk jurisdictions.
KR Magazine
A fascinating publication is the Safe Travels online publication. This online helpful travel risk focused publication should be a regularly visited site for health and safety and risk managers for all organisations who operate in complex and high risk jurisdictions. Duty of care is only an increasing factor for all such organisations and kidnap and ransom a key consideration.
The International Code of Conduct Association
If you are intending to work in risky places, and think you will need security, the International Code of Conduct Association is a good place to start looking at what you should expect from private security providers. Beyond that, you can look for a security provider in many places, and the website Security in Complex Environments Group – SCEG, is as good a place as any. SCEG is broadly focused on UK companies, but if you want a US one, then there are numerous references to them on the internet.
Maritime Insight
Piracy remains a problem in some places. A recent general update provided by Maritime Insight is available here.
NICE guidelines for PTSD 
PTSD remains a real risk within the industries we interact with. It is also wildly misunderstood. Some helpful guidelines are here.
International standards for travel risk 
If you send staff, students or any other individual or group abroad, especially into high risk or complex environments, you should consider the standards outlined through PAS 3000:2016.
Contact us to discuss your requirements and how we can help
KELLY BROCKLEHURST
Kelly is a barrister and former Royal Marine and UKSF officer. Kelly re-qualified as a barrister on leaving the armed forces and has subsequently developed a wealth of experience and understanding in the mitigation and management of both legal and operational risk for government agencies and global commercial organisations.  Having worked in the private sector as in-house counsel and also in the criminal, regulatory, and international law jurisdictions, he is ideally placed to help clients devise the holistic and commercially-focussed solutions necessary to build resilience and manage reputation in high-risk environments. More recently Kelly has been instructed by the Crown Prosecution Service as independent counsel in the prosecution of a number of high-profile terrorism cases in the UK.
You can contact Kelly through our main office number: + 44 20 3875 7422.
SINEAD KEENAN
Sinead is a solicitor specialising in employment law. She has acted for clients (including FTSE 100 companies and SMEs) in defending employment tribunal claims covering a wide range of issues such as discrimination, unfair dismissal, whistleblowing and equal pay. She regularly advises clients on day to day employment matters including disciplinaries, sickness absence, performance management and employee rights as well as advising on redundancy situations and TUPE.  Sinead also drafts and negotiates employment contracts, settlement agreements and employment law policies and provides employment law support on corporate and commercial transactions. Sinead trained with a magic circle firm in London before moving to the North West and working for a national law firm for 6 years.  Sinead also has in-house experience after undertaking a client secondment with an international airline.
You can contact Sinead through our main office number: + 44 20 3875 7422.
ALAN DONOHUE
Alan Donohue is a US lawyer who has extensive experience in the core skills of Proelium Law.  Alan has significant experience providing legal advice to the private security industry, NGOs and businesses operating in challenging environments, both in-country and from the US legal perspective. His experience includes providing advice in such diverse geographical locations as Iraq, Lebanon, Afghanistan, Somalia, Mozambique, Kenya, Nigeria, Tanzania, Uganda and the UAE. He was for many years Vice President of Legal affairs to the Constellis Group and General Counsel to the Cohort Group/Edinburgh International. More recently he has been General Counsel to Reed International.  Alan acutely understands the complexity and interaction of both host nation laws, US laws and extra territorial application of US law. He brings a wealth of knowledge concerning compliance related to US DoS's Directorate of Defense Trade Controls; internal development and implementation of various international standards; procuring and maintenance of US security licences and tax. Corporate registrations, licensing of defense articles, and liaising with host country governments for the countries mentioned. Alan has spoken at the United Nations and was the US security companies representative to the International Code of Conduct Association (ICOCA), located in Geneva, Switzerland.                                               
 Contact Alan directly: adonohue@proeliumlaw.com or US cell: 603-410-7482. 
Read our latest news & articles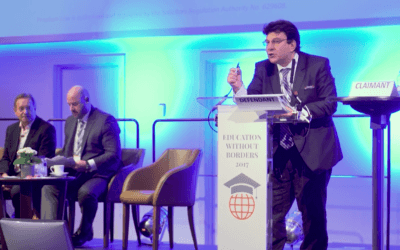 Proelium Law was asked to carry out a mock trial at Education Without Borders 2017, demonstrating the likely approach by a claimant's law firm should a claim for negligence against an organisation reach court.
read more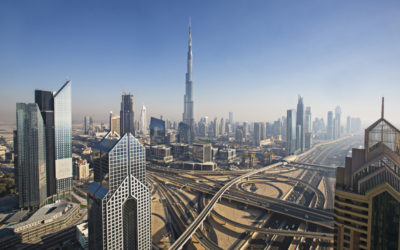 Cultural differences between people in a company, or between the employees of two companies working together in a joint venture, can create difficulties in terms of communication, teamwork, motivation, or coordination, and the impact on performance can be significant.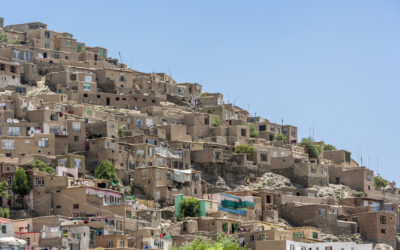 David Frend, barrister and consultant for Proelium Law has been featured in this month IN magazine and has given 7 tips for setting up a new venture in Afghanistan.
read more
Proelium Law LLP is a Limited Liability Partnership registered in England and Wales No.OC411568.
Proelium Law LLP is authorised and regulated by the Solicitors Regulation Authority No. 629608 (www.sra.org.uk)
VAT Registration No. 242 4002 59.