Iran – Doing Business and Due Diligence
Iran is Back.
Now that Iran is coming back to the international community, there are many factors that can hinder any potential dealings with Iranian entities. Below are a few services we believe UK companies should consider before conducting any business in Iran.
(RISK) The Risk of Doing Business In Iran
Although there is no major threat of terrorism in the majority of the country some people do still have the perception, created by the mainstream media, of major internal terrorism problems. Having said that, Iran does have some occasional issues in some border towns (i.e. Sistan/Baluchestan region) as well as a relatively high risk of earthquakes. Iran is politically challenged and certain unique laws have to be taken seriously.
We believe conducting risk assessments for companies should be a priority regardless of the nature of their business, personnel and to make sure they do not end up in a compromising situation whilst operating inside Iran.
(CRISIS) What if Iran suddenly violates the Security Council resolutions?
Iran has a history of violating resolutions set by the United Nations and also occasionally being punished "over-night" by the USA. Businesses that establish a long-term strategy towards Iran should have certain "exit plans" and standard operating procedures in place in case of any such incidents happening again.
A "What-If" plan, addressing the scenario of Iran violating the Joint Comprehensive Plan Of Action (JCPOA) terms certainly would be good to have in place.
(RESEARCH) Complexity of doing business in Iran 
With severe sanctions and embargoes still in place by the USA and United Nations along with strict guidelines/resolutions and Human Rights issues – Iran is definitely not a country to conduct business with on short notice.
It is very clear that foreign companies need to be careful what they sell, how they sell and to whom they sell their products and services [also buying]. Initial and continuous efforts must be made to avoid infringement on resolutions and sanctions that are currently valid.
(RECOVERY) What if business goes sour?
Iran, like any other country has issues of fraud, bankruptcies and misconduct. Due Diligence will not remove the risk of this, but it will serve to intend to minimise it.
In addition to insurance policies, there is a possibility of added comfort of knowing asset/debt recovery from a difficult country like Iran is achievable.
Sanction History
(USA) 1979 Islamic Revolution
The USA has, since the Revolution in 1979, sanctioned the Islamic Republic of Iran. The sanctions and embargoes by the US have been tough, broad and increased throughout the years.
(UN/EU) 2006 Nuclear ambition
Although Iran has had sanctions in place by EU/UN on entities and nationals because of Human Rights issues prior to 2006, it was during 2006 the bulk of the United Nations Security Council resolutions came into affect because of a failure of negotiations on the Iranian Nuclear program.
2015/2016 Iran Nuclear Agreement (Joint Comprehensive Plan Of Action – JCPOA)
JCPOA (the Iran deal) was officially implemented on the 16th of January 2016. Essentially, the Iran deal through United Nations resolution #2231 (ratified by EU) replaces all previous UNSC resolutions and creates a 10-year framework to remove all embargoes and sanctions completely in stages.
The Iran deal is undoubtedly very complex, containing more than 100 pages of guidelines, timelines, terms and conditions. In simple terms, the world community would welcome Iran by removing some sanctions, releasing Iranian funds around the world and making it more transparent and legal to trade with.
The US is part of the JCPOA deal. Although they do not support in similar terms as EU and UN, they have promised to lift "secondary" sanctions post the implementation day of 16th January 2016. Primary sanctions remain in place.
Additionally, the UN and EU still have Human Rights sanctions in place (ref.EC 359/2011) until the UNSCR "Termination Day", approximately 10 years from the implementation day.
General Outlook
UK Bribery Act 2010 & US Foreign and Corrupt Practices Act
Besides the sanctions and embargoes in place, UK companies must take into consideration guidelines on bribery and corruption stipulated in UK Bribery Act 2010 and have an eye to the US Foreign Corrupt Practices Act (FCPA).
It is vital that there are continuous measures in place for a company to be certain that either party does not infringe these rules in any way.
Summary
Doing business in Iran presents a challenge, but by no means an insurmountable one. Undoubtedly there are many resolutions, embargoes and regulations in place, in addition to normal business considerations such as bribery to consider before doing business in Iran. There is simply no reason why you should not consider doing business there, it just requires better planning.
If you would like to discuss Iran and doing business there you can get in touch with us via our website at www.proeliumlaw.com or call the office on +44 (0) 20 3875 7422 as well as looking at our webpage www.proeliumlaw.com/doing_business_in_iran.
About Proelium Law LLP:
Proelium Law LLP was originally founded in 2015 and offers focused legal advice and support for defence, security, international development, communications and technology and political risk insurance companies in high risk and complex jurisdictions.  
Consultant – Behnam Nozowhour is our Iranian consultant. Born in Tehran, but brought up in Norway, he has unique experience and understanding of the requirements, which are essential for international companies wishing to develop new business opportunities arising in Iran. For the last 13 years he has been doing business in Iran from a base in Dubai and has broad experience in a variety of sectors, for example oil and gas, construction and FMCG. Throughout his career he has grown an extensive private and public network of contacts and knowledge of the complex environment of the Middle East to advise and consult international companies that were seeking to conduct business in the region. 
If you'd like further information, or to discuss working with us, you can get in touch via our Contact Us page
Read our latest news & articles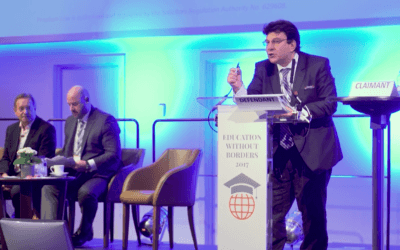 Proelium Law was asked to carry out a mock trial at Education Without Borders 2017, demonstrating the likely approach by a claimant's law firm should a claim for negligence against an organisation reach court.
read more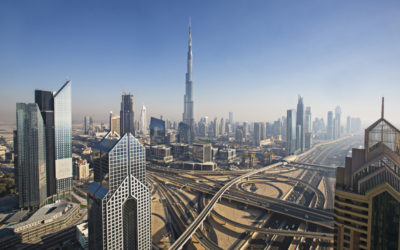 Cultural differences between people in a company, or between the employees of two companies working together in a joint venture, can create difficulties in terms of communication, teamwork, motivation, or coordination, and the impact on performance can be significant.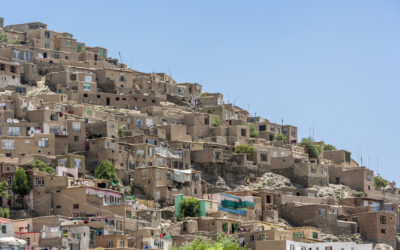 David Frend, barrister and consultant for Proelium Law has been featured in this month IN magazine and has given 7 tips for setting up a new venture in Afghanistan.
read more