The Kuwait Conference for the Reconstruction of Iraq 12 – 14th Feb 2018
The Kuwait Conference for the Reconstruction of Iraq is part of a series of events organised by the Kuwait Chamber of Commerce, at the request of the Government of Iraq (GoI), to promote investment in Iraq.
The conference has been jointly organised with the National Investment Commission of the Republic of Iraq, the World Bank (WB) and the Kuwait Fund for Arab Economic Development (KFAED).
Reuters reports that Iraq is seeking a total of $100 billion in foreign investment in transport, energy and agriculture as part of a plan to rebuild parts of the country and revive the economy after the three-year war on Islamic State.
The Reconstruction conference will put forward feasibility studies and licenses for 60 key investment projects worth an estimated $85billion.
Some of these projects are about rebuilding destroyed facilities like Mosul's airport, while others are new investments to strengthen and diversify the economy away from oil. Total land offered for investments to grow "strategic crops", for example, is nearly 1,500 square km (580 square miles). Through this, Iraq, which is one of the world's largest wheat importers, aims to achieve self-sufficiency and possibly become a net exporter of the grain. Sixteen projects carry a price tag of $500 million or more, according to the list.
Following decades of conflict and economic volatility, the ISIS war and a continued reduction in oil prices since mid-2014, Iraq's heavily oil-dependent and non-diversified economy has been severely impacted. Iraq's public investment budget is insufficient to meet the vast recovery needs, hence large scale foreign investment in the form of private sector led projects is sought to help refinance the reconstruction efforts.
In October 2017 the World Bank approved a US$400 million financial assistance package to support the recovery, reconstruction and rehabilitation of priority infrastructure to restore delivery of public services in areas of Iraq newly liberated from ISIS. Rebuilding homes, hospitals, schools, roads, businesses and telecommunications are seen as key to providing jobs, to end the displacement of hundreds of thousands of people and put an end to several decades of political and sectarian violence.
This additional financing aimed to lay the foundations to support the GoI in attracting private sector participation in the reconstruction efforts.
In a video posted on the Government of Iraq's twitter, Iraq Prime Minister, Dr Haider al-Abadi said "International investors and companies are ready to be part of the rebuilding of Iraq. There are more companies interested in attending than there are seats available. We are looking forward to some very positive results from this conference. The aim is to strengthen regional relations with Iraq…the conference underscores Iraq's return to the international arena."
Economic Advisor to Iraq PM, Mudhar Saleh told Reuters:  "We feel there will be support for Iraq from the Americans, the Europeans, the Arab countries, the United Nations and humanitarian organizations."
Last week US and Western officials said that the United States government will not contribute funds at the conference but will instead encourage investment from the private sector and Gulf Arab allies.
According to Reuters, a US official in Baghdad said 100 US companies were participating in the conference. Three rail projects top the list: a 500-kilometer (311 miles) line from Baghdad to Basra in the south estimated to cost $13.7 billion, a line from Baghdad to Mosul in the north estimated at $8.65 billion and an $8 billion metro for the capital.
Steve Lutes, the Executive Director for Middle East Affairs for US Chamber of Commerce, who manages the US-Iraq Business initiative, said via twitter that the US Chamber will also be present at the conference.
In a joint meeting with Prime Minister Dr al-Abadi on 5th February, Douglas Siliman, the US Ambassador to the Iraq, Akhard Brauze, the envoy of the German Chancellor, Angela Merkel, and John Wilkes, the British Ambassador to Baghdad met, according to the Kuwait Chamber reports, to discuss the strengthening of cooperation, the stability and reconstruction of Iraq, and the willingness of their respective countries' companies to invest in it.
And yet, oddly, the event seems relatively unpublicised, at least publicly. Kuwait Chamber's twitter feed has not promoted the event; nor is it listed on the WB or KFAED websites. It was only in mid-January that the NIC announced the 157 major strategic projects to be presented during the Kuwait Conference.
The registration window was very brief; following announcements of the event in early January, applications closed on Wednesday 24th January. A list of exhibitors and delegates is not available at the time of writing.
Whilst the announcement of these major projects is of significant interest, concern exists amongst foreign investors that internal regulatory practices are insufficiently robust to protect their assets and investments.
Iraq reopened to foreign investment in 2003 after the US-led invasion that toppled Saddam Hussein, but the vast majority of the billions invested went to increasing its oil and gas production.
In 2006 the GoI passed Investment Law 13, laying out the foundations for attracting foreign investment into Iraq. The law laid out several strategic initiatives including tax incentives and investor guarantees.  It aimed to be a 'one-stop-shop' – a single interface for investors looking to bring their business to Iraq, aiming to streamline many of the legal and regulatory requirements facing investors. The Iraq National Investment Commission (NIC) was subsequently established in 2007 to be the face of private investment in Iraq.
This concern over regulatory practice has been overtly recognised by the GoI, and a wave of reforms are planned, according to Dr Sami Alaraji, Chairman of the NIC. These will target policy, legal, regulatory, pricing and institutional constraints aiming to mobilize sources of private sector funding. As such, the GoI has developed the Recovery and Development Framework (RDF) that outlines its commitment and approach for moving from emergency to recovery and development.  Several reforms relating to investment policies are aimed to be completed by Feb 10th, immediately ahead of the Conference.
The reform process aims to be time-bound over the subsequent six-months from the Kuwait Conference and the outcome set out in the 'Strategy for the Maximisation of Finance for Development' to be adopted by the GoI. The reforms include those covering Governance and Anti-Corruption, which aim to be in place by December 2018. The process will not represent the totality of the reforms needed to be undertaken, which are most notably macro-fiscal reforms, rather they will focus on those with greatest relevance to private investors.
Dissenters on social media, however, comment that "They are revitalising the economy via 'proposed projects' including project delete three zeros of course! Their monetary reform is done." Red tape in registering a company, the length of visa entry times at Embassies, amendments to the expats resident permit process and the provision of full and meaningful support from relevant ministries are also amongst issues mentioned in public feeds.
Those considering investing in Iraq may stand to reap significant returns. However, whilst the GoI's intentions towards regulatory reform are positive, investors would be well-advised to ensure that their contracts and supplier agreements are robust and water tight.
For legal advice in relation to Doing Business in Iraq, please contact Adrian Powell (e: apowell@proeliumlaw.com), partner and head of Proelium Law's presence in Iraq.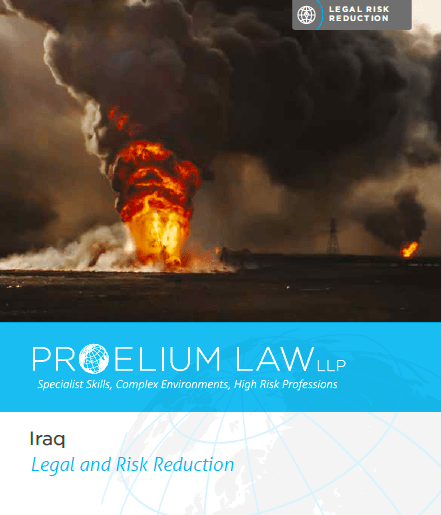 If you'd like further information, or to discuss working with us, you can get in touch via our Contact Us page
Read our latest news & articles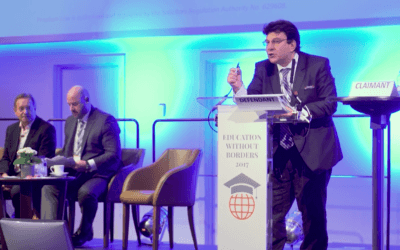 Proelium Law was asked to carry out a mock trial at Education Without Borders 2017, demonstrating the likely approach by a claimant's law firm should a claim for negligence against an organisation reach court.
read more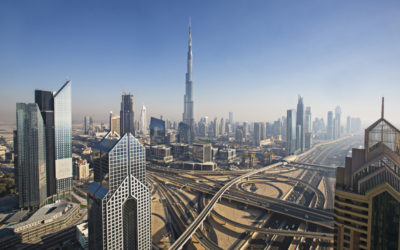 Cultural differences between people in a company, or between the employees of two companies working together in a joint venture, can create difficulties in terms of communication, teamwork, motivation, or coordination, and the impact on performance can be significant.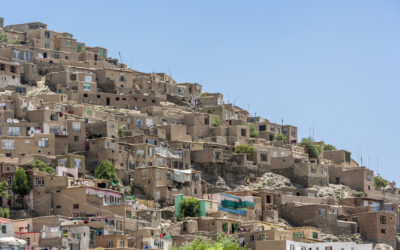 David Frend, barrister and consultant for Proelium Law has been featured in this month IN magazine and has given 7 tips for setting up a new venture in Afghanistan.
read more