About Proelium Law LLP
The UK's foremost legal authority on high-risk jurisdictions and specialist risk services
Companies are good at what they do, but that doesn't necessarily translate into being business-savvy when it comes to operating in frontier markets – that's where Proelium Law LLP adds value.
Proelium Law LLP was originally founded in 2015 and we offer internationally focused legal advice and support centred on high-risk and complex jurisdictions.  Proelium's central values are
Integrity
and
Empathy.  
Proelium Law LLP brings over 130 years of experience of high-risk jurisdictions and complex environments, and is staffed by experts in those fields.
Proelium's staff are exceptional, all having crafted noteworthy careers before being selected into Proelium Law LLP.
With its deep expertise in conflict environments and risk, Proelium has established itself as the sector's pre-eminent law firm.
Proelium understands that accuracy and attention to detail are essential to our clients and so apply significant focus on the care given to work.
We keep you informed about issues that might affect your business, viewing our relationship as an enduring partnership.
Understanding the frustrations that a lack of communications can bring, we keep you informed on the progress of your matter on a frequent and regular basis.
Compared to other law firms, Proelium is uniquely well qualified to offer advice on matters pertaining to high-risk jurisdictions and complex environments.
Where Proelium is retained to offer risk advice, the acute regulation applied by the Solicitors Regulation Authority ensures that the highest levels of conduct are present throughout and that clients have robust complaints mechanisms at their disposal in the unlikely event they are required.
Although UK-based we are very much internationally focused, regularly providing legal and business advice to companies and individuals working in 'challenging' environments.
Whether you are in a profession considered high risk or running a business located in complex environments you can rest assured that, whilst advising you, we are drawing on our own professional experiences of having worked in some of the most recent conflict zones, post-conflict reconstruction areas and emerging markets of the Middle East, Southern Asia and Eastern Europe.
We don't sit in our offices just claiming experiences of these locations, the Partners and Consultants regularly travel to them as well.
If you want or need to do business in a challenging or conflict-affected environment, talk to us first.  As experts with first-hand local knowledge we will help you to set up, build, grow and conduct your business abroad safely, both within the confines of local laws and understanding the reach of international laws.
Adrian Powell
 has extensive experience of working on legal issues in high risk jurisdictions with governments and commercial organisations. He qualified as a Solicitor in 2004 following 11 years in the British Army and is also a member of the International Bar Association. Since 2006 he has spent the majority of his time in Iraq and Afghanistan and latterly worked on a significant project focusing on Syria.  As the legal partner brings key understanding of the legal complexities and geo-politics faced by businesses, organisations and individuals in the security, defence and development sectors who are based in UK or overseas or want to focus some or all of their business development in high risk jurisdictions.
Contact Adrian directly: apowell@proeliumlaw.com | +44(0)7725329437
Richard Stephens served as a member of the British Forces (Royal Marines) for 23 years during which time he led commando units on operations, was a Whitehall-based strategic planner for UK government and commanded a special operations regiment, concurrently engaged with priority tasks on 6 continents. Since leaving the forces he has been retained on several noteworthy engagements including, most recently, leading a team involved with the investigation of war crimes. His experience of acting at the grand-strategic level, and in complex and challenging situations, is unique. Drawing on his experience he provides clients with an invaluable insight into successfully operating in high-risk jurisdictions, practical and effective methods for identifying, assessing and mitigating risk, insightful techniques for bridging the gap between strategic intent and operational reality and a deep knowledge of management systems.
Contact Richard directly: rstephens@proeliumlaw.com | +44(0)7866520826
Contact us to discuss your requirements and how we can help
Read our latest news & articles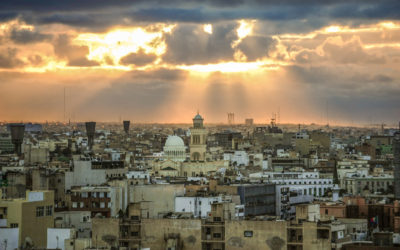 The UN envoy for Libya, Ghassan Salame, reported to the UN Security Council in October 2017 on the ongoing reconciliation process between Libya's competing General National Congress and the House of Representatives. 
read more