About Proelium Law LLP
The UK's foremost legal authority on high-risk jurisdictions and specialist risk services
Companies are good at what they do, but that doesn't necessarily translate into being business-savvy when it comes to operating in frontier markets – that's where Proelium Law LLP adds value.
Proelium Law LLP was originally founded in 2015 and we offer internationally focused legal advice and support centred on high-risk and complex jurisdictions.  Proelium's central values are Integrity and Empathy.  
Proelium Law LLP brings over 130 years of experience of high-risk jurisdictions and complex environments, and is staffed by experts in those fields.
Proelium's staff are exceptional, all having crafted noteworthy careers before being selected into Proelium Law LLP.
With its deep expertise in conflict environments and risk, Proelium has established itself as the sector's pre-eminent law firm.
Proelium understands that accuracy and attention to detail are essential to our clients and so apply significant focus on the care given to work.
We keep you informed about issues that might affect your business, viewing our relationship as an enduring partnership.
Understanding the frustrations that a lack of communications can bring, we keep you informed on the progress of your matter on a frequent and regular basis.
Compared to other law firms, Proelium is uniquely well qualified to offer advice on matters pertaining to high-risk jurisdictions and complex environments.
Where Proelium is retained to offer risk advice, the acute regulation applied by the Solicitors Regulation Authority ensures that the highest levels of conduct are present throughout and that clients have robust complaints mechanisms at their disposal in the unlikely event they are required.
Although UK-based we are very much internationally focused, regularly providing legal and business advice to companies and individuals working in 'challenging' environments.
Whether you are in a profession considered high risk or running a business located in complex environments you can rest assured that, whilst advising you, we are drawing on our own professional experiences of having worked in some of the most recent conflict zones, post-conflict reconstruction areas and emerging markets of the Middle East, Southern Asia and Eastern Europe.
We don't sit in our offices just claiming experiences of these locations, the Partners and Consultants regularly travel to them as well.
If you want or need to do business in a challenging or conflict-affected environment, talk to us first.  As experts with first-hand local knowledge we will help you to set up, build, grow and conduct your business abroad safely, both within the confines of local laws and understanding the reach of international laws.
Adrian Powell has extensive experience of advising on legal issues in high risk jurisdictions with governments and commercial organisations. He qualified as a Solicitor in 2004 following 11 years in the British Army and is also a member of the International Bar Association. After several years in general legal practice, from 2006 to 2013 he spent the majority of his time in Iraq and Afghanistan and from 2013 to 2015 worked on a significant legal project focusing on Syria.  As our senior legal partner he brings key understanding of the legal complexities and geo-politics faced by businesses, organisations and individuals in the security, defence and development sectors who are based in UK or overseas or want to focus some or all of their business activities in high risk or complex jurisdictions.
Contact Adrian directly: apowell@proeliumlaw.com | +44(0)7725329437
David Frend is a partner with Proelium Law and barrister of the Inner Temple and a member of the International Bar Association. He was called to the Bar in 1994 and practiced predominately as a criminal defence advocate before commissioning into the Army Legal Services in 1997. During his military career he undertook a multitude of roles within the three core Army Legal Services' areas of work: prosecution advocacy before the Court Martial and the Court Martial Appeal Court; legal advice to the chain of command on internal discipline, administrative and employment matters; and legal advice on the lawfulness and conduct of military operations, including becoming the first permanent military legal advisor to the United Kingdom Special Forces.  Having completed 18 years' military service, David  took up a position of Specialist Prosecutor with the Crown Prosecution Service, Proceeds of Crime, before returning to the independent Bar in March 2016 as a self-employed barrister.  Since 2016, David has been a short term expert to the European Rule of Law Project in Montenegro providing advice and guidance in respect to prosecuting offences of bribery, corruption and money laundering and in February 2017 he was appointed as the international prosecutorial mentor and advisor to the newly formed Afghan Anti-Corruption Justice Centre; a role he he still performs through funding from the UK, EU and Denmark. David was a consultant with Proelium Law from October 2016 and been involved in all of the main cases dealt with. 
Contact David directly: dfrend@proeliumlaw.com | +44(0)7786224729
Alan Taylor is our non legal partner with Proelium Law. Formerly a senior officer and member of the Army's general staff, Alan Taylor began his career transition to law in 2015. Following the successful completion of a graduate diploma in Law at Oxford Brookes University and the legal practise course at the University of the West of England Alan joined Proelium Law in January 2018 becoming a partner in July. He brings to the firm, his experience as the disciplinary lead under Armed Forces Act 2006 for the investigation and prosecution of contraventions of service and civil matters within the discrete environment. His understanding of the facilitation and oversight of into allegations of criminal acts and civil complaints, the investigations by Police (civil and service) and the HSE into allegations against individuals who are accused of wrongdoing or negligence and dealing with their outcome, is also directly relevant to Proelium. A former head of the confidentiality and disclosure branch for specialist troops he has previously worked with the Government Legal Services, usually under Public Interest Immunity conditions, at coronial Inquest and in civil and criminal courts dealing will allegations emanating from operations in Northern Ireland and Iraq in the historic context and contemporaneously from Afghanistan and other recent operational theatres
Contact Alan directly: ataylor@proeliumlaw.com | +44(0)7703162523
Contact us to discuss your requirements and how we can help
Read our latest news & articles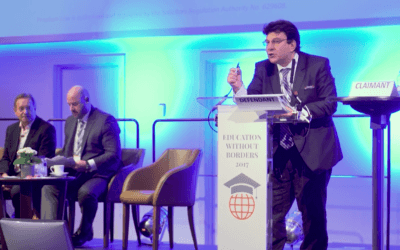 Proelium Law was asked to carry out a mock trial at Education Without Borders 2017, demonstrating the likely approach by a claimant's law firm should a claim for negligence against an organisation reach court.
read more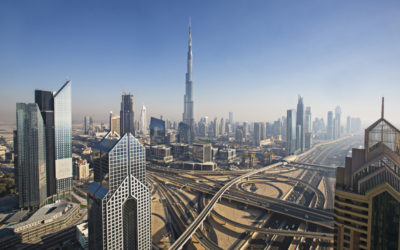 Cultural differences between people in a company, or between the employees of two companies working together in a joint venture, can create difficulties in terms of communication, teamwork, motivation, or coordination, and the impact on performance can be significant.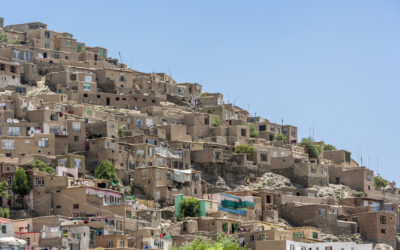 David Frend, barrister and consultant for Proelium Law has been featured in this month IN magazine and has given 7 tips for setting up a new venture in Afghanistan.
read more