The UK's foremost legal authority on high-risk jurisdictions and specialist risk services.
PROELIUM LAW LLP

Internationally focused legal advice and support centred on high-risk and complex jurisdictions.  Proelium's central values are Integrity and Empathy with clients.  
OVERVIEW
War Zones, complex environments, high-risk jurisdictions – these are all problematic spaces in which to work or conduct business, no matter the sector.  Acting as a business, or as an individual, problems can be myriad and are frequently unforeseen until it is too late, the deal has fallen through, the money has been lost or situations have manifest that are tough to negotiate away from.
Our solution to these very real commercial problems is to create a scarce blend, combining the Partners' 5 decades of experience gained whilst working in conflict zones and deep in the heart of the specialist defence and security worlds, with professional legal-expertise to bring to you a totally unique law firm, Proelium Law LLP. 
The markets we particularly offer our services to are the defence, security and international development sectors and the political-risk area of the insurance market.  We offer personal legal advice to individuals with 'niche' skills from the Intelligence and Special Forces areas.
There is limited competition in this area. Currently the only law firms offering advice to people wanting to function in the high-risk space tend to be large and expensive law firms who lack subject expertise. Proelium Law LLP is small, lean and our experience and qualifications make us uniquely well equipped to understand those issues.
Our team may be small but is vastly experienced. The Partners are an internationally recognised legal expert in the fields of high-risk jurisdictions and a proven defence and security authority, coming from a long career at the front edge of UK conventional and special operations.  The firm can boast over 130 years of ground experience in complex environments and are confident when they state that there is no other legal organisations in the UK today with comparable experience or qualifications.
Our future sees more growth and an expansion into Dubai. It also sees a period of programmed consolidation, to ensure that our client focus is not compromised.
Reports are researched and compiled using a combination of legal insight with international intelligence- gathering expertise and geo-political understanding
Proelium Law LLP is a small and lean operation, allowing overheads to be kept to a minimum with the resultant savings being passed on to clients
The core of our team are acknowledged world leaders in their respective areas of law and discreet international investigations; a small and lean operation, allowing overheads to be kept to a minimum with the resultant savings being passed on to clients
As a law firm we stand by our findings – we don't hide behind disclaimers on the quality of our work
Client/solicitor legal privilege can be invoked where appropriate, providing protection to communications if applicable
Proelium Law LLP has an expansive global network of associates drawn from the specialist agencies, the legal profession, special operations forces and law-enforcement professionals of the UK and other countries
For any legal matter, Proelium Law LLP is regulated by the Solicitors Regulation Authority ('SRA')
Our activities are wholly governed by applicable laws and are of a high ethical standard
Routine communications between Proelium Law LLP and its clients are swift, reliable and secure
Our cyber expert has spent 14 years working within UK military intelligence and specialist Government agencies
Proelium Law LLP uses experienced image analysts to interpret satellite imagery, who are all graduates of the NATO-approved UK Imagery Analysis Course (UKIAC);
Based in the City, Proelium Law LLP is accessible for face-to-face meetings with clients based in London.  Equally our staff will travel to you anywhere as convenient
Reporting is in clear, jargon-free English and is of a legal standard suitable for subsequent litigation support
Payment terms can be negotiated on a case by case basis
Payment can be made in $USD, €Euro or £GBP
Services are provided with the Proelium Law LLP Guarantee
Because we value our clients so highly, a partner of Proelium Law LLP is available 24/7
Proelium Law LLP prefers to keep costs transparent, always favouring a flat-fee approach in contrast to the billable-hours policy favoured by other law firms
The Partners and lawyers of Proelium Law regularly visit and work in high risk and complex environments
Contact us to learn more about Proelium Law's services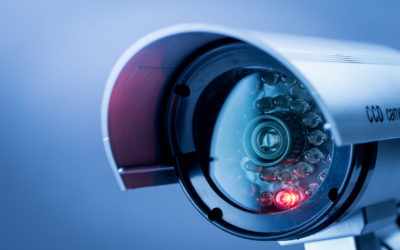 The key to the Thermal Imaging (TI) sensor (a camera and a lens assembly) will be the quality of the image. If the image quality is poor and unreliable, then user confidence will ebb very quickly, and the system will fail. The imaging device, the TI Camera (TIC), is required to provide Detection, Recognition, and Identification (DRI). DRI is the most critical performance criteria of a TIC in any role.
read more
Contact us to discuss your requirements and how we can help