Conviction of Neo-Nazi bombers highlights "foreign fighters" risks in Ukraine conflict
Marc Simms is an occasional blogger for Proelium Law LLP. Marc holds a MLitt in Terrorism Studies and a Masters in International Relations, both from St Andrews. His particular interests are in emerging international security issues, unconventional warfare and terrorism.
On the 7th of July, three men were convicted by the Swedish courts for carrying out a series of bombings on targets including refugee centres, migrant housing and left-wing activist meeting places.
The three men were all former members of the Neo-Nazi "Nordic Resistance Movement" (NRM), a pan-Scandinavian group which has been involved in acts of violence in the past, but has more recently been trying to publically distance itself from its street violence and instead leverage anti-immigration sentiment to become a more mainstream political actor.  Dissatisfaction with the group's change in rhetoric was a factor in the bombings, according to prosecutor Mats Ljungqvist.
Training in Russia
However, more worrying was the news that two of the bombers, Viktor Melin and Anton Thulin, had received training in Russia.  Here, they trained with paramilitaries who had fought on the side of Russian separatists in Ukraine, specifically alongside members of the "Imperial Legion", the paramilitary arm of the Russian Imperial Movement.  The group offers a week long military-style training course called "Partisan", which appears to double as basic training for fighters looking to take part in the Ukraine conflict.
The Russian Imperial Movement (RIM) also has existing links to the Nordic Resistance Movement, which may be how Melin and Thulin first became aware of the course.  In 2015, representatives of the RIM took part in discussions with the NRM and invited them to join the "World National-Conservative Movement", an international umbrella group for far-right movements in Europe and North America, based in Russia and organised by the far-right "Rodina" party.  In addition to this, the RIM also donated an unknown sum of money to the NRM at this meeting.
Not Europe's Syria…yet.
From the outset, the Ukrainian conflict has seen the presence of fascist and Neo-Nazi groups on both sides of the conflict.  In particular the presence of the Azov Battalion and of Right Sector on the Ukrainian side raise worrying prospects both for the conflict itself and for Ukraine's politics once the conflict is over.
However, in the aftermath of the occupation of Crimea, Russia set about internationalising the conflict.  While portraying itself as fighting "Ukrainian fascism" allowed it to draw in international communist and anti-fascist fighters, it also forged links with far-right, pro-Russian individuals in eastern Ukraine and invited European far-right groups to "observe" the Crimean referendum.  Since then, a number of Neo-Nazi and far-right Russian groups have taken part in the conflict, and these have drawn in other nationalist groups, such as the Hungarian "Legion of Saint Stephen" and the Serbian "Jovan Sevic Detachment", among others.
The number of foreign fighters going to Ukraine is relatively small when compared to the number of those which have travelled to Syria.  While hard figures are hard to come by, it appears that foreign fighters excluding Russians number in the hundreds, rather than the thousands.
But the Ukrainian conflict is part of a larger process of a gradual internationalisation of these extremist movements within Europe, with coordination and cooperation of them increasing.  While the Ukrainian conflict continues, militants who have taken part will be an important source of knowledge and experience for those individuals and groups who are committed to violence.  And with European agencies not monitoring those foreign fighters effectively, this may be a significant blind spot with regards to future counter-terrorism requirements.
If you'd like further information, or to discuss working with us, you can get in touch via our Contact Us page
Read our latest news & articles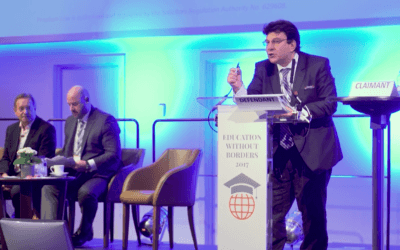 Proelium Law was asked to carry out a mock trial at Education Without Borders 2017, demonstrating the likely approach by a claimant's law firm should a claim for negligence against an organisation reach court.
read more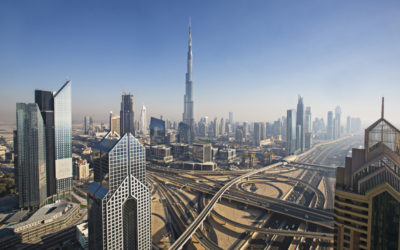 Cultural differences between people in a company, or between the employees of two companies working together in a joint venture, can create difficulties in terms of communication, teamwork, motivation, or coordination, and the impact on performance can be significant.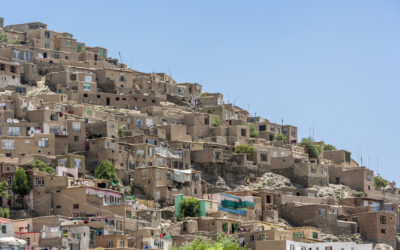 David Frend, barrister and consultant for Proelium Law has been featured in this month IN magazine and has given 7 tips for setting up a new venture in Afghanistan.
read more