ISIS seeks to establish presence in Upper Egypt
Marc Simms is an occasional blogger for Proelium Law LLP. Marc holds a MLitt in Terrorism Studies and a Masters in International Relations, both from St Andrews. His particular interests are in emerging international security issues, unconventional warfare and terrorism.
Recent attacks suggest that ISIS is in the process of establishing armed cells and networks in Upper Egypt, giving them a potential new centre of operations in the country.
Sinai Province
ISIS has had an armed presence in Egypt since Ansar Bait al-Maqdis, a Sinai-based terrorist organisation that formed during the chaos of the 2011 Egyptian Revolution out of local militant groups, declared their allegiance to the group in 2014.  Taking advantage of weak security on the Sinai Peninsula, the group carried out a number of attacks on civilians and security personnel in the region.
However, unlike their branches in Iraq/Syria and Libya, the ISIS Sinai Province branch has been unable to establish itself territorially, only being able to partially control the small town of Sheikh Zuweid, and failing to expand that control despite a prolonged assault against Egyptian security forces.  Despite this, they have nevertheless been able to carry out a staggering amount of complex attacks in the country, raising questions about the competence of the security forces and their ability roll back the Sinai insurgency.
Expanding the conflict
Since 2014, Ansar Bait al-Maqdis had been making inroads into the Western Desert, clashing with security forces and carrying out several bombings in the region.  It is possible that this was planned to coincide with their official pledge of allegiance to ISIS, by providing a potential smuggling route for foreign fighters in Libya to infiltrate into and out of Egypt.
In 2015, militants linked to this network attempted to carry out a suicide bombing at the Karnak temple, only to be thwarted by Egyptian security.  This was followed by a succession of attacks on targets in Cairo and the Upper Egypt region, but those efforts stalled with the death of the network's leader Ashraf Ali Ali Hassanein al-Gharabli in November of that year, as well as the deaths of 9 militants likely responsible for the Cairo attacks two months previous.
However, in 2016 ISIS staged an attack on the Botroseya Church which showed a distinct change in strategy for the group.  Instead of attacking military or political targets, ISIS instead decided to make Coptic Christians in Egypt the focus of its campaign, in effect importing sectarian tactics to Egypt in the hope that they will have a similarly destabilizing effect as they have had in Iraq.  Since then, ISIS has carried out the Palm Sunday church bombings and the more recent Minya attack, where ISIS gunmen fired on a convoy carrying Copts travelling to the Monastery of Saint Samuel.
Equally, ISIS propaganda has aligned itself with this change in focus, hoping to leverage widespread discrimination against – and conspiracy theories about – Coptic Christians in Egypt to its own benefit.
Strategy, convenience and opportunity
From this perspective, ISIS establishing themselves in Upper Egypt has a number of benefits.  Not only is the region sparsely populated and mostly rural, giving ISIS an advantage in establishing networks and training, and the aforementioned access to Libya via the Western Desert, but the region also has a high concentration of Coptic Christians. Minya Governante has an estimated 50% Coptic Christian population, and has been the flashpoint for sectarian violence in recent years.
If you'd like further information, or to discuss working with us, you can get in touch via our Contact Us page
Read our latest news & articles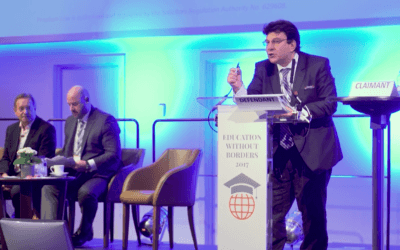 Proelium Law was asked to carry out a mock trial at Education Without Borders 2017, demonstrating the likely approach by a claimant's law firm should a claim for negligence against an organisation reach court.
read more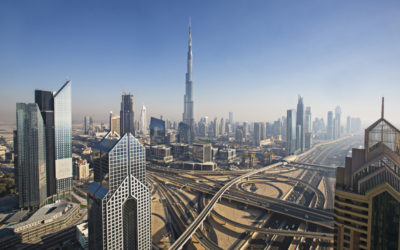 Cultural differences between people in a company, or between the employees of two companies working together in a joint venture, can create difficulties in terms of communication, teamwork, motivation, or coordination, and the impact on performance can be significant.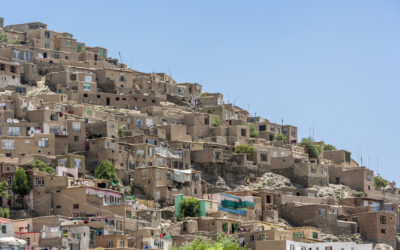 David Frend, barrister and consultant for Proelium Law has been featured in this month IN magazine and has given 7 tips for setting up a new venture in Afghanistan.
read more