Veterans bring silver lining to Proelium Law
Proelium Law LLP is pleased to announce that it has been awarded the UK Ministry of Defence Employer Recognition Scheme (ERS) Silver Award.
The ERS encourages employers to support defence and inspire others to do the same. The scheme encompasses bronze, silver and gold awards for employer organisations that pledge, demonstrate or advocate support to defence and the armed forces community. Employers must also commit to align their values with the Armed Forces Covenant, which is a promise by the nation to ensure that those who serve or who have served in the armed forces, and their families, are treated fairly.
In order to achieve the award, Proelium Law LLP were first required to achieve the Bronze standard which included: signing the Armed Forces Covenant; promoting being an armed forces-friendly employer; and being open to employing reservists, armed forces veterans and military spouses/partners.
To achieve the Silver award, the firm must additionally employ at least one member of the armed forces community, actively promote a positive stance to their employees via HR policies and procedures and show flexibility towards annual training commitments and mobilisation of reservist employees.
Richard Stephens, partner at Proelium Law said; 'We are delighted to achieve the Silver Award, which is testament to our commitment to defence and those who serve within the sector. We understand the sacrifices made by those who serve or have served in the Armed Forces and know that Service Leavers, Veterans, and Reservists merit more than gratitude; they merit support also.  Our aim is to create a flexible, empathetic work place for veterans, and actively communicate a positive attitude of support.'
Richard is no stranger to the Armed Forces himself, having served 23 years in the British Forces (Royal Marines) during which he was a Whitehall-based strategic planner for the UK Government as well as leading commando forces on operations.  He formed Proelium Law in 2015 with partner Adrian Powell.
Adrian Powell served in the British Army for 11 years, before qualifying as a lawyer in 2004. He has extensive experience of working on legal issues with governments and commercial organisations in high risk jurisdictions, and his clients include businesses that have been set up and are run by ex-service personnel.  Since 2006 he has spent the majority of his time in Iraq and Afghanistan. 
Adrian said; 'Those who have worked in Defence benefit from a tremendous investment in their training and development, and are expected to maintain the highest levels of personal and professional performance. They have significant core skills such as leadership abilities, project planning and time management, are team players and have excellent personnel management skills. These transferable skills mean that they can quickly integrate into private and public business.'
The firm currently utilises the services of 12 ex-service personnel, including a business development consultant, Barry Harris MBE, who has a 25-year distinguished military background and provides management development, revenue and technological innovation advice. Barry has written a series of blogs on behalf of Proelium Law, aimed at assisting Veterans who are seeking to transfer their skills into the civilian workforce.
'The inclusion of Veterans into Proelium Law's workforce reflects the guiding principles of the business. The learning environment at Proelium Law is a part of the job, and it is encouraged, applying new skills to new projects and adopting best practices is the fabric of being a part of the Proelium team.' Barry Harris, consultant for Proelium Law. 
Proelium Law's ex-Veterans also include ex-defence analyst, Emma Laverty, who provides further added-value services for clients, such as open source intelligence reports covering high risk jurisdictions such as Iraq/Syria, Afghanistan/Pakistan and Libya/North Africa; and an ex-Royal Marine, Tim Mitchell, who has developed the Proelium Law brand, and provides on-going graphics services to the firm.
Richard commented; 'Whether operating in the field or in an administrative capacity, ex-service personnel have often dealt with complex and challenging situations, and bring this experience to the workplace, allowing them to provide pragmatic solutions to business issues.'
Proelium Law, which was established in 2015, offers internationally focused legal advice and support centred on high-risk and complex jurisdictions.   Led by partners Adrian Powell and Richard Stephens, the firm has recently launched a presence in Iraq and an office in Afghanistan, to better service the requirements of their in-country clients such as Private Security operators, NGOs, International Development organisations, and those involved in Extractives and Comms/Tech businesses.

If you'd like further information, or to discuss working with us, you can get in touch via our Contact Us page
Read our latest news & articles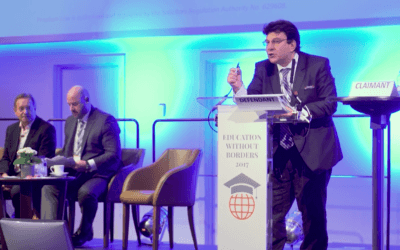 Proelium Law was asked to carry out a mock trial at Education Without Borders 2017, demonstrating the likely approach by a claimant's law firm should a claim for negligence against an organisation reach court.
read more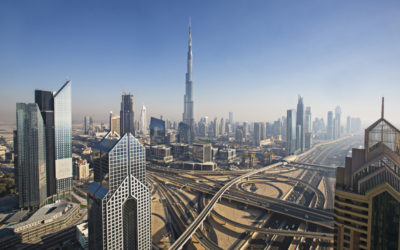 Cultural differences between people in a company, or between the employees of two companies working together in a joint venture, can create difficulties in terms of communication, teamwork, motivation, or coordination, and the impact on performance can be significant.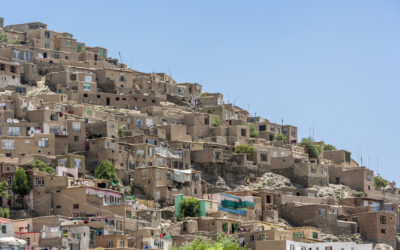 David Frend, barrister and consultant for Proelium Law has been featured in this month IN magazine and has given 7 tips for setting up a new venture in Afghanistan.
read more