Barry ET Harris MBE, Proelium Law Senior Advisor and UK Army veteran, shares thoughts on how to successfully transition from the military to civilian life.
It's the soldiers of the Queen, my lads
Who've been my lads, who've seen my lads…….
Veterans getting a foot in the door of employment may require the overcoming of negative perceptions. Even once inside, Veterans face unique challenges that can set them apart from their civilian colleagues and could even limit their careers. Negatives need to be vanquished: 
The Negatives
"More than 2,500 former members of the Armed Forces entered the prison system last year." – The Guardian
"There is some evidence that, for a minority, military life, through factors such as the trauma of combat, the mobility of the job or the drinking culture, had reduced their ability to cope post-Service." – Royal British Legion
"More British soldiers and veterans committed suicide last year than were killed in battle, new figures reveal." – The Telegraph
"Homelessness among veterans has been a controversial issue since the Napoleonic Wars. Today, the media reports on veterans of more recent conflicts in Afghanistan and Iraq, who find themselves without a roof continue." – The Independent
"The number of veterans needing help for mental health problems such as PTSD has jumped by 71 percent in the past five years in the aftermath of the Iraq and Afghanistan campaigns, a major military charity has warned." – The Telegraph
"Veterans say men and women left with the mental scars of war are left to struggle against a Government scheme determined to give them as little as possible." – The Independent
The positive for employers is the dividend of employing a Veteran can be tremendous. Employers gain Veterans' experience in leadership, team-building, and advanced problem-solving, skills that managers need and to which companies invest heavily in management training. How do you get past the negatives to the door of a potential employer?
The Positives
There are hundreds of groups, companies, institutions, charities, and even specialist recruiters focussed on former military whose sole raison d'être is to support you.
They are there to support all veterans, including those with a physical, mental, or social injury to obtain skills and new qualifications, and develop new careers outside of the Armed Forces, and reintegrate into society.
Many leading companies and charities partner with and help service leavers as they seek to find work, and provide mentoring, training and advice to veterans, regardless of when they left the Armed Forces.
Also, employers get advice on how to recruit from the Veteran Talent Pool and then utilise their skills.
The Veterans Talent Pool
 These are people with unique skills and experience.
Veterans are a national asset with a great deal to contribute. Transition to a civilian career is difficult and challenging. There are differences between military and corporate cultures, and there are countless transferable skills than many HR Managers initially don't understand or believe. Former Armed Forces personnel have built competencies during their careers in indispensable and in-demand skills, such as planning, problem-solving, team-building, consensus building, crisis management, managing diversity and dealing with ambiguity. These are some of the most in-demand and hard to develop skills in today's talent marketplace.
A great many companies give priority to armed forces veterans seeking jobs.
As an owner or Boss, the benefits to your business are that Veterans are fighters; highly skilled and with a honed work ethic. It's a potent mix and is why our Veterans make for such excellent employees. They are a sought-after asset for any business.
A Message to the HR Manager
Let Veterans prove their undoubted worth.
When we have to show them what we mean
And when we say we've always won
And when they ask us how it's done
We'll proudly point to everyone
Of the soldiers of the Queen.

With apologies to Leslie Stuart
If you'd like further information, or to discuss working with us, you can get in touch via our Contact Us page
Read our latest news & articles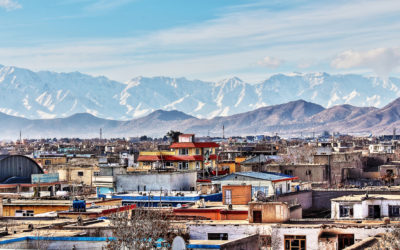 In the first of our 3-part series, we look at the risks – and the rewards – of doing business in high-risk and volatile jurisdictions. Conducting business in Complex Environments and High-Risk Jurisdictions is risky but could be advantageous if well managed, and professionally advised.
read more