Marc Simms is an occasional blogger for Proelium Law LLP. Marc holds a MLitt in Terrorism Studies and a Masters in International Relations, both from St Andrews. His particular interests are in emerging international security issues, unconventional warfare and terrorism.
Release of Sayf al-Islam Gaddafi
In a surprising turn of events, Saif al-Islam Gaddafi, the son of former Libyan leader Muammar Gaddafi, was released from prison on the 9th of June. Often seen as the heir-apparent to his father's rule, as well as the public face of the regime in the west, Saif al-Islam was held by the Abu Bakr al-Siddiq Battalion, one of the many groups who make up the Zintan Brigades, since 2011.
Beyond the given reason of a "general amnesty", it's not clear precisely why Saif al-Islam was released.  However, there are good reasons to suspect that it may have to do with Libya's ongoing civil war.
The amnesty which freed Saif al-Islam was part of a wider amnesty for all Gaddafi-era figures issued by the Tobruk based House of Representatives, one of the major factions in the Libyan conflict.  This was in response to the rival General National Congress based in Tripoli, who sentenced him to death in absentia in 2015, in what international observers have generally referred to as a show trial.  And while his whereabouts are unknown, there have been unconfirmed sightings of Saif al-Islam in Tobruk since his release.
Future plans
It would not be irresponsible to speculate that perhaps Saif al-Islam is considering a return to a political role.  Gaddafi loyalists in the Libyan conflict have over the past year increasingly thrown their lot in with Khalifa Haftar and the Tobruk government.
Furthermore, while Saif al-Islam is tainted by his association with his father's regime, he nevertheless had a reputation as being reformist and more lenient with regards to political opposition.  And beyond that, after six years of civil conflict since the Gaddafi regime was overthrown, it is possible that the Tobruk government is hoping to appeal to residual support for Gaddafi and the stability of the old regime by rehabilitating and supporting his son.
An international factor?
It is also worth considering the international situation with regards to the Libyan conflict at this moment.  While it does not directly connect to Saif al-Islam's release, it should be noted that the Egyptian and UAE governments back the Tobruk-based government, while the Tripoli government is backed by Qatar, Turkey and Sudan.  Egypt and UAE have followed Saudi Arabia's lead in breaking off relations with Qatar on Monday the 5th of June, and the Tobruk government has explicitly shown its support for their actions by producing their own list of Libyan institutions and individuals it says are associated with terrorism and Qatar.  It would make considerable sense to attempt to capitalise on any break in material support caused by Qatar's current difficulties.
International arrest warrants
While Saif al-Islam has been pardoned by the Tobruk government, the International Criminal Court issued a warrant for his arrest in June 2011 for crimes against humanity and ordering the killing of civilian protesters.  This warrant is still outstanding and the ICC has demanded that whichever states may be sheltering him to surrender him into their custody.
If you'd like further information, or to discuss working with us, you can get in touch via our Contact Us page
Read our latest news & articles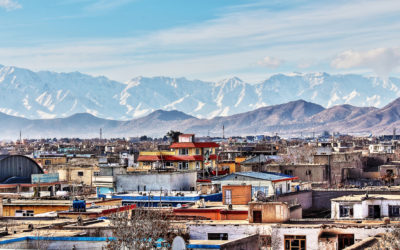 In the first of our 3-part series, we look at the risks – and the rewards – of doing business in high-risk and volatile jurisdictions. Conducting business in Complex Environments and High-Risk Jurisdictions is risky but could be advantageous if well managed, and professionally advised.
read more