Barry Harris MBE, a senior advisor to Proelium Law LLP and a widely experienced businessman, shares a series of blogs offering practical commercial advice.
A stand at an exhibition is a considerable investment, and it requires further resource to make it a success.  Those seasoned campaigners of trade exhibitions will know that selling at exhibitions and trade shows is rare, and when it does happen, it is a world apart from your regular sales, requiring fine-tuned organisation and sales skills.  Exhibitions are fast-paced events, however, at times, they can be deathly slow.
Personnel manning a stand must be agile, knowledgeable, and well briefed, the stand activities must be well planned and everybody involved must know their role.  Despite the challenges, a well-organised stand, fully equipped with functioning products, and marketing collateral. If the planning and preparations are right, the logistics correct, everybody working the stand well briefed, then the exhibition should generate many positive enquiries.  So, here are some tips to help you succeed at your next trade show or exhibition.
Get your strategy right
Having invested in exhibiting, it is important to have a mission and objectives. "Having a presence" is simply not enough!  A focused set of targets must be communicated to the team. These could include to:
Generate leads
Make appointments with potential clients
Support a new product or service launch
Launch the company into a new market sector
It is important to be in attuned to the target client's needs, in order to generate an enhanced strategy for the event. Typically, potential customers visiting an exhibition seek the following:
Variety
Interesting exhibits and products
New ideas
Information
Knowledge
Selling is good, however, selling at exhibitions is more about selling company capability, than an actual product or service. Visitors to stands expect sales, but they don't want to feel pestered.
Communicate the strategy
Ensure that the purpose is communicated to the team, and subsequently embraced by them.  Everyone working on the stand should know the strategy, and work to a common goal.
Certain metrics work well as targets, for example how many:
Conversations
Business cards
Appointments
Demonstrations and details were taken
Meetings and details were recorded.
Ideally, an energetic manager will be present on the stand, who motivates the team and reminds them of targets.
Know the assets of the team
The team on the stand will have diverse skills.  Some will be excellent at generating interest from the outskirts of the stand ("front of house"), gaining eye contact and initiating a conversation with strangers.  Other team members can gain commitment once the dialogue has started.  Others still might be better at patrolling through the other stands, lectures and networking opportunities.  No matter what, at least one person must be dedicated to stand administration and the central capture of leads, business cards, and information, and ensure that all are entirely recorded for a post-show debrief.
It is important that everyone knows their role at the event and stick to it.  There is a strong temptation for team members to allow their position to drift and to gravitate to where the success is. There is a magnetic attraction to move to where the selling energy is; it must be avoided to prevent frustration and anger in the team.
Choose your attitude
The team must not pester visitors – that will go nowhere fast.  Remember, most visitors pay to access the venue, and they want ideas.  Customers, for the most part, want to buy, and they want to feel like they have personally achieved something. It is always good to ask a visitor to the stand what their aim or objective is for their visit to the exhibition and tailor your response accordingly.
Team attitudes are fundamental. A successful company stand can be seen by the attitudes of the team. Not just their smiles, their industry, bearing, good manners and attention to detail, and the coordination, cleanliness and tidiness of the stand.
Individual body language also signals to the visitor the attitude of the company; heads tilted and nodding when listening, friendliness, and a multitude of other open gestures and stances will communicate fantastic attitude.
Tell the world!
Ensure that existing clients, as well as prospects, are invited to the exhibition, and to the company stand.  They will see the company in a positive light, and it will enhance their belief and understanding in the company. It is important that these visitors get to meet the wider team, this, in turn, will strengthen ties.
Entertain customers and prospects at the event by inviting them to lunch or coffee, take them on a tour of the show (this also helps safeguard against conversations with competitors) and recommend sessions and conferences at the event to attend.  Always have a gift available for them (it does not need to be expensive, it could be a gift of knowledge).
Have something of interest on your stand
Like it or not, gimmicks work; these things can provide a queue of interested people.  Do gimmicks get people to your stand for the wrong reasons?  Yes, they do.  Should you care?  No!
Attracting a crowd, and things will happen.  With no group of people gathered, nothing will happen.
Refine your engagement techniques
It is vital to be able to engage others in an almost impossible situation – fast walking passers-by, most with something else on their minds.
Establish eye contact, next attract the interest of the passer-by, engage – ask an interesting question but also a small gift will help (link to reciprocity), a simple bit of research or a curious observation.
The physiological basis of both reciprocity and research in persuasion is the irresistible urge to provide a gift in return.  Simple research helps – give out marketing collateral and ask whether the recipient likes it or not. Exchange business cards, and log the contact made, with notes.
An exhibition is a problematic direct sales environment.  Engagement hardly ever happens all-at-once.  Instead, it is one step at a time.  Eye contact, question, response, question, observation and so on.  At an exhibition, selling will only move forward to the next stage if the previous stage was a success.
The challenge at a trade show is that the right to go to the next stage must be earned by making the next stage of the conversation even more interesting and appealing.  If the goal is to pre-qualify and book an appointment for a meeting, presentation or demonstration, the path of least amount of resistance for the prospect is what will work.
Considering every word and juncture in any conversation is essential. Do not bluff, or lie, if a question is asked and the answer is not known, get somebody in the team who will know.  If nobody knows exactly, get a business card, and promise to follow up.
Techniques to Engagement:
Make eye contact
Be ready with a leading question to engage with
Be polite and introduce yourself then the company, find out where the visitor is from, and what company or organisation they represent by asking questions, such as:

What is your objective for attending this event?
What is it that brought you to our stand today?
What aspects of our stand product or service attract you?

Be helpful, provide information, directions, literature, a gift
Request feedback, ask for their opinions and advice, visitors like to be flattered. Show interest in what they say.
Spend time with visitors who matter (and quickly and politely move on from the people who do not).
The visitor flow at an exhibition and the company stand will not be continuous; visitors come in waves.  Peak times are after lectures and presentations, session breaks, mid-morning and mid-afternoon.  And usually plenty of quiet moments.
It's a "feast or famine" environment, maximising time with people who matter – the genuine buyers, influencers and the press is essential.  Equally, it is important to have a strategy to deal with individuals who are competitors, time wasters, complainers or just those filling bags with goodies.
Maximise the roles in the team, know and use their specific assets to best advantage.  Amongst them will be the "attractors", and those assigned as "engagers", also have someone as a "sweeper" to move customers in and out of the stand. A sweeper takes time wasters off the hands of those who should otherwise be engaging with more valuable potential clients. Optimise time spent with people who will procure products or services.
The company strategy for the event needs to include what the customer will have experienced from visiting the company stand. Naturally, obtaining new opportunities to potential business is the aim, but what is the experience that the visitor to the stand has? The brand awareness factor must go before the sale. A customer will do business with a company or product that they know – rather than one they don't. Marketing helps get the deal moving.
Excellent marketing will create the ultimate experience for visitors to the company stand at a trade show; it will help generate sales. It is crucial to creating a personalised customer experience that a stand visitor will remember after they have visited the stand and when it is time to buy.
The strategy for the exhibition must have a focused intention of what the customer experience will be when visiting the company stand. That includes marketing communications and the experience on the stand and with the team. The real work is getting to know, personally, the target audience through marketing strategies. What potential customers and stand visitors really want must be researched, so that product or services are presented as matched to their needs at the exhibition, helping to create a memorable customer experience.
Whilst the customer experience will improve dramatically with engagement and interaction, other factors that can help include:
Build quality visitors to the company stand with pre-show communication. Start the conversation and engage your audience with specialised messaging, setting appointments with the major customers, and continuing branding and product messaging from product campaigns. Customer experience starts with your marketing before, during and after the exhibition. Reaching out and "touching" the client through direct mail, email blast, and social media are all great ways to get the ball rolling.
Make use of mobile technology. Apps are becoming more and more popular at trade shows. Develop an app to streamline communications between the company and prospects.
Interactive Touch Screens. Use interactive touch screens to engage visitors. Don't crowd the touch screen with all of the company's product or service offerings. Keep the touch screen simple yet informative.
If you'd like further information, or to discuss working with us, you can get in touch via our Contact Us page
Read our latest news & articles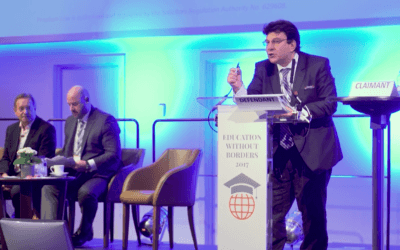 Proelium Law was asked to carry out a mock trial at Education Without Borders 2017, demonstrating the likely approach by a claimant's law firm should a claim for negligence against an organisation reach court.
read more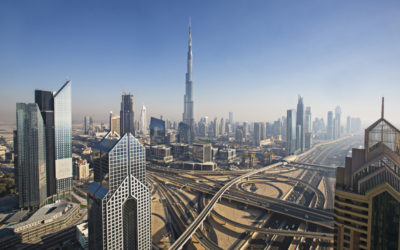 Cultural differences between people in a company, or between the employees of two companies working together in a joint venture, can create difficulties in terms of communication, teamwork, motivation, or coordination, and the impact on performance can be significant.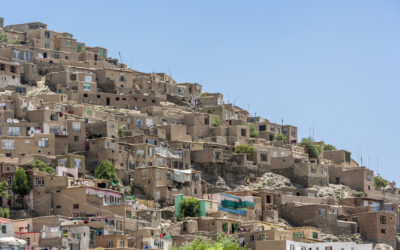 David Frend, barrister and consultant for Proelium Law has been featured in this month IN magazine and has given 7 tips for setting up a new venture in Afghanistan.
read more