Scotland Yard probe possible war crimes in Yemen
Marc Simms is an occasional blogger for Proelium Law LLP. Marc holds a MLitt in Terrorism Studies and a Masters in International Relations, both from St Andrews. His particular interests are in emerging international security issues, unconventional warfare, and terrorism.
Scotland Yard Scoping Exercise
The Metropolitan Police have confirmed that they are undertaking a "scoping exercise" to ascertain whether criminal prosecutions for war crimes should be pursued against Saudi Arabia in regard to its military intervention in Yemen.  If they find grounds to proceed, this could form the basis for a full-scale investigation into alleged war crimes committed by the Saudi-led international coalition forces in the country.
Civil War
Yemen has been in a state of civil war since 2015, though there has been significant unrest in the country since the Arab Spring.  The intersection of anti-government protests with the long-standing conflict between the Yemeni government and the Houthi movement, alongside the ambitions of the former president Ali Saleh, led to the seizing of the capital Sana'a that year, initiating the current conflict.
The internationally recognised Yemeni government has since relocated to Aden and, in March 2015, called for military assistance from the Arab League and Gulf Cooperation Group which initiated the Saudi-led intervention.  It has been alleged that the Houthi movement is receiving material support from the Iranian government, and there is also a conflict involving Al-Qaeda in Yemen and the ISIS Yemeni branch (who are fighting the Yemeni and Houthi governments as well as each other) further complicating the situation.
Intervention
The Saudi intervention has taken the form of massive air strikes combined with special forces on the ground and a naval blockade of the country.  Since its inception, the Saudi-led campaign has been criticised for its indiscriminate and disproportionate aerial bombing, in many cases against non-military targets.  In one case, the entire area of the city of Sa'ada, with an estimated population of roughly 50,000 was declared a legitimate military target, and there have been multiple attacks on hospitals and aid agencies trying to work in the region.  The Saudi military forces have also been accused of using cluster munitions on civilian areas.  Saudi Arabia is not a signatory to the Convention on Cluster Munitions, and claims it was using the weapons against armoured military targets.
International Humanitarian Law
Human Rights Watch, Medicins Sans Frontieres, Save the Children, Amnesty International and the UN Humanitarian Coordinator for Yemen have all accused the Saudi Arabian forces of an established pattern of targeting and attacks, which appear to severely breach international law and the laws of war.  A report for the United Nations Security Council in January last year concluded that the Saudi-led coalition had undertaken over 100 sorties in Yemen that were in violation of international law, and that there was systematic, widespread and deliberate targeting of the civilians by coalition forces.
The UK Perspective
There may be complications in any effort to investigate these allegations in the UK, however.  In 2006, the UK Attorney General suspended a Serious Fraud Office investigation into allegations of corruption regarding arms sales to Saudi Arabia.  The decision to suspend the investigation was dropped due to "the need to safeguard national and international security" and that the strategic counter-terrorism relationship with Saudi Arabia must be put first.
Little has changed since then with regards to the UK-Saudi relationship, and indeed the UK backs the intervention in Yemen.  However, the allegations being made now are significantly more serious than those surrounding the Al-Yamamah arms deal, and may not be suspended so easily as a result.  This could have wide-reaching implications for UK diplomatic relations, trade and security going forward, should the Metropolitan Police initiate a wider investigation.
If you'd like further information, or to discuss working with us, you can get in touch via our Contact Us page
Read our latest news & articles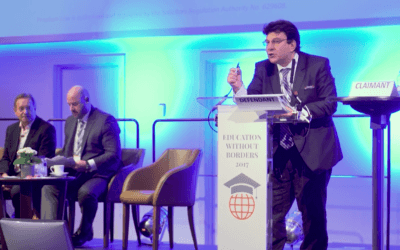 Proelium Law was asked to carry out a mock trial at Education Without Borders 2017, demonstrating the likely approach by a claimant's law firm should a claim for negligence against an organisation reach court.
read more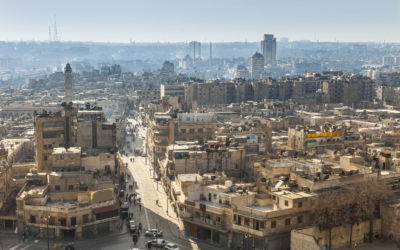 In the concluding part of our series, we advise how to deal with corruption lawfully, in countries where a backhander is customary.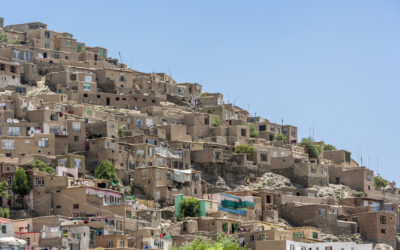 David Frend, barrister and consultant for Proelium Law has been featured in this month IN magazine and has given 7 tips for setting up a new venture in Afghanistan.
read more