Sudan: A Child of an Awkward Separation – Part 2
A few months ago, we wrote a blog about the so-called Qatar Crisis and Sudan's position, torn between declaring support for either Saudi Arabia or Qatar. You can read that article here.
It's been just over 5 months and there've been a few key developments that have placed Sudan in an entirely different position than it was in previously. How this will affect its relationship with both Qatar and Saudi Arabia has, ever so slightly, begun to unfold. First, it's important to touch upon a few notable events since early October:
On 6

th 

October, the United States announced that it would be revoking part of its 2-decade old economic and trade sanctions and its sanctions imposed upon Sudan from 2006, pursuant to Executive Order 13761 of January 13th 2017, as amended by Executive Order 13804 of July 11th 2017. This took effect on 12

th 

October 2017 and is currently still in place.
Even though the United States has lifted the economic and trade sanctions, Sudan still remains on the list of State Sponsors of Terrorism, meaning the country cannot 'obtain relief from its $50 billion international debt and attract external investment'. This not only hampers relief from an international debt, but from strengthening various sectors as well as engaging in and improving foreign relations. This maybe a key motivator as to why Sudan's President Omar Hassan Al-Bashir, flew to Russia on 23rd November 2017 – on a Russian aircraft sent to Khartoum to ensure the President's 'safety and comfort during the journey'. This proved to be quite a controversial trip, due to the comments made by President Bashir, 'expressing support for Russia's position in the Middle East'. President Bashir went further to comment on US interference in the "domestic affairs of Arab countries" as well as their involvement in the secession of South Sudan in 2011, amongst other Sudanese affairs.
Sudan's economy continues on its downward trend, despite the lifting of sanctions, due to key factors such as the loss of annual oil revenue following South Sudan's secession, and the budget announced in January of this year, which devalued the Sudanese pound against the dollar. The spike in inflation resulted in countrywide-demonstrations, known as the 'bread protests', due to bread prices more than doubling 'after cuts to subsidies on wheat imports'. These demonstrations led to several deaths, after the government's violent response, and the imprisonment of scores of activists, amongst whom were journalists, rights activists and students.
Sudan's newly established alliance with Russia is an interesting one, particularly in light of its relations with Qatar and Saudi Arabia. If we spoke of Sudan being the child of an awkward separation in October, then 2018 brings us an evolved nation, mostly taking on the role of the rebellious teenager.
Sudan has still not declared support for either Qatar or Saudi Arabia, and still advocates taking on the role of peacemaker, through mediation with Kuwait, however some nuances in the nation's actions intimate a support for neither Qatar nor Saudi Arabia, but a search for a new Tripartite entirely; Sudan, Russia and Iran. Though Sudan broke ties with Iran – in support of Saudi Arabia when a Saudi Shia cleric was executed – a new stance has begun to emerge more recently, following President Bashir's trip to Russia. Whilst visiting President Vladimir Putin in Sochi, President Bashir stated on Russia Today TV that 'he would oppose any Arab war against Iran, thus distancing himself from Saudi Arabia and the United Arab Emirates'. This sudden leap to Iran's defence begins to make sense (and shape the form of the Tripartite), when coupled with the fact that on Saturday 10th March, Sudan's Water Resources and Electricity Minister Moataz Musa 'disclosed an agreement with Russia to build a small-scale nuclear reactor to produce electricity and to complete the studies needed to establish a nuclear plant within eight years under the supervision of the International Atomic Energy Agency'. Further, following Minister Musa's departure to Moscow on Monday 12th March to discuss building nuclear reactors in the country, Sudan announced its interest in investing in the uranium industry.
This new-found cooperation has been viewed by some as Sudan's reaction to the US keeping the nation on the list of State Sponsors of Terrorism, and is in fact a strategic move in order to force the hands of the US and Saudi Arabia to provide Sudan with more political and financial support. Sudan still, however, maintains relations with Qatar and Saudi Arabia, which muddies the waters of the theory of a strategy. For a nation with a failing economy and crippling debt, it would be foolish not to. On the same day that Minister Moataz disclosed the agreement with Russia, Qatari Foreign Minister Mohammed bin Abdulrahman Al Thani arrived in Khartoum to discuss bilateral relations that includes setting up a joint political consultation committee that meets twice a year, and further support in Darfur following the 2011 Doha Document for Peace in Darfur (DDPD). Additionally, in December 2017 – following Bashir's trip to Russia – Sudan and Saudi Arabia re-established banking relations after meetings with the Sudanese central bank governor and the Saudi Monetary Authority governor in Riyadh, which allowed for banking transactions between the two countries.
It appears that Sudan's trip to Russia and the comments made by its President have not had a direct or immediate effect on its relations with Qatar or Saudi Arabia, however, it has caused tensions with the US, whose relations with Russia are becoming increasingly difficult at best, and with Iran, whose relationship with Sudan is wrought with political tension. Causing tensions with the US may inevitably cause tensions with Saudi Arabia, the country that advocated for Sudan's sanctions relief, and could inadvertently align Sudan with Qatar.
The events of the next few months will be important indicators as to whether Sudan remains a neutral ally to both Saudi Arabia and Qatar, particularly in light of Qatar's official visit to discuss bilateral relations. The next few months could indicate whether Sudan will continue mediating for a Tripartite with its current allies, or form a new one entirely.
Salma Khidir is a Paralegal at Proelium Law LLP. She holds a Masters in Public International Law from Leiden University. Salma is Sudanese and is particularly interested in the geopolitics of the Africa and MENA region and its subsequent effects.
If you'd like further information, or to discuss working with us, you can get in touch via our Contact Us page
Read our latest news & articles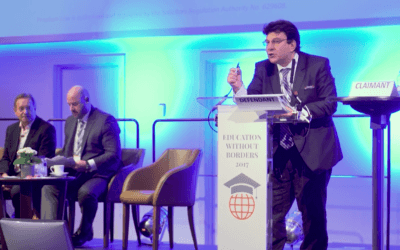 Proelium Law was asked to carry out a mock trial at Education Without Borders 2017, demonstrating the likely approach by a claimant's law firm should a claim for negligence against an organisation reach court.
read more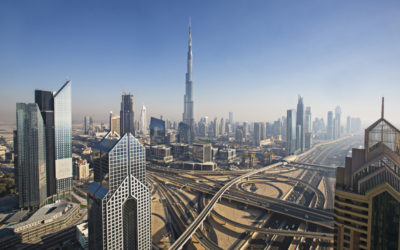 Cultural differences between people in a company, or between the employees of two companies working together in a joint venture, can create difficulties in terms of communication, teamwork, motivation, or coordination, and the impact on performance can be significant.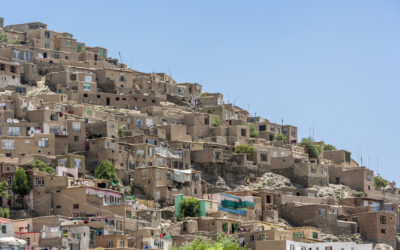 David Frend, barrister and consultant for Proelium Law has been featured in this month IN magazine and has given 7 tips for setting up a new venture in Afghanistan.
read more